Frequently Asked Questions


Do children's school vision screenings substitute for a comprehensive vision examination by an optometrist?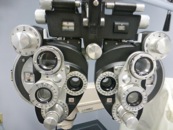 No. The purpose of a school vision screening is to detect obvious visual problems to determine if there is an immediate need for a comprehensive vision examination. All children should have regular comprehensive vision exams, despite a vision screening. Only an examination by an eye doctor will be able to determine the need for glasses or other problems with the eyes or vision.
The American Optometric Association and the Pennsylvania Optometric Association recommend the following guidelines for the frequency of child vision exams:
Age 6 months
Age 3 years
Before entering school
Every two years thereafter, if not high-risk
Do I need comprehensive eye exams if I don't wear glasses or contacts?
Yes. A comprehensive eye exam is designed to uncover any eye disorders, such as focusing problems, dry eyes, glaucoma, cataracts, macular degeneration, retinal problems, diabetic retinopathy or even medical conditions unrelated to the eyes. Due to the way the optic nerves run the length of the brain, there are many aspects of your health that are connected to the eyes.
Eye exams every two years will help detect problems at their most treatable stages.
Do diabetics need special eye care?
Yes. People with diabetes should have their eyes dilated yearly to rule out the changes in the retina that can lead to blindness.
Can I be fit with bifocal contacts
Most people who have already worn contacts will find that adapting to bifocal contacts is not hard. Those people who haven't worn contacts for a while may want to consider trying these since they are made with the newest materials and designed for comfort.
What is the newest technology with contact lenses?
The most comfortable and clearest contacts are the daily wear disposables. With fresh, clear lenses every day, the eye can be its healthiest and most comfortable while wearing contacts. Though initially more expensive, there is a big savings on solutions and may be ideal for those who find their current contacts and solutions irritating by the end of the day.
Are all eyeglasses the same?
No. Your eyeglasses are highly specialized to fit only you. Frames sold at our office are high quality and hold up under daily use. Lenses are measured and ordered specifically for your eyes. Our optician inspects all eyeglass orders and rejects any that aren't up to our standards. Then the eyeglasses are fit on your face to obtain the best quality optics for your needs. We follow up with any adjustments you may need as time goes on.
What insurances do you take?
We participate with most medical insurances and accept some vision benefit plans. Those that offer benefits for materials will often reimburse you for part of your costs even if we do not participate. We will be glad to provide you with an itemized receipt.