Medical Eye Care

Both Doctors John and Lori Smith are board certified in the treatment and management of ocular disease. Following are some of the medical eye care management services offered at Hamburg Family Eye Care.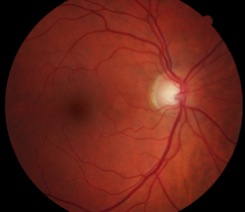 Glaucoma

Glaucoma, untreated, results in blindness. Our office has scanning laser, retinal photography and other equipment needed to diagnose and manage glaucoma medically. Both doctors attend extensive courses each year relevant to treating glaucoma.


Diabetic Eye Exams

Diabetics should receive yearly dilated eye exams to monitor changes caused by diabetes to the blood vessels or retina. Blindness can result if damage is not seen and treated in the earliest stages.


Macular Degeneration

Macular degeneration can result in vision that is blurred centrally. If macular degeneration is caught early, preventative treatment in now available. Dr. John is a low vision specialist trained to prescribe extra strength bifocals or microscopes to allow those with more advanced macular degeneration to enjoy their hobbies.


Red Eye/Eye emergencies

Eye pain, redness, new floaters, and flashes of light are cues for seeking immediate eye care before vision can be threatened. Contact lens wearers should remove their contact lenses if any pain or redness is present and seek eye care immediately.
Dry Eye

Self-mediation for dry eye works up to a point. When you're ready for further treatment, we can provide a more precise diagnosis of the cause of the dry eye problem. Different therapies work for different causes of dry eye.
Cataracts

Cataracts can be diagnosed and managed at our office. Referrals to leading area surgeons can be made when necessary. Surgical follow-up appointments can be scheduled at our office, saving time for patients.
Laser Vision Correction

Dr. John can determine if patients are candidates for laser vision correction and refer them to the best surgeons in the area, with co-management at this office.